FCC Construction – Competitive Edge With 4-Year-Old PythonX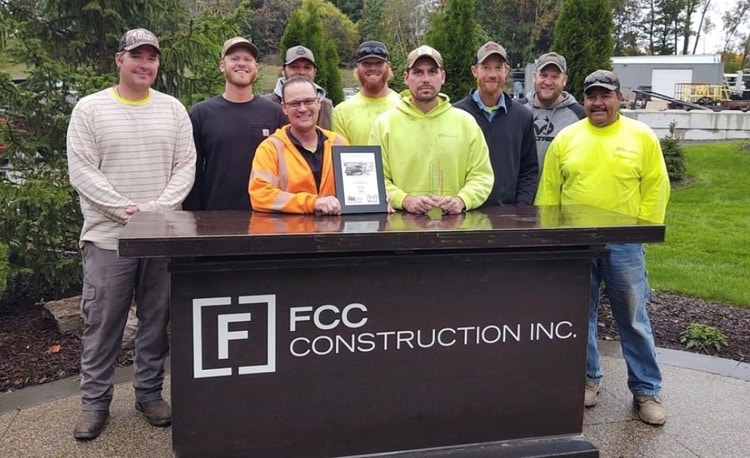 Based in Caledonia, Michigan, FCC Construction Inc. has been in business for over 60 years. Their expertise allows them to manage entire projects from blueprints to ribbon cutting.
The Challenge
FCC Construction is not your typical structural steel fabricator; they offer general contracting for entire projects, but their speciality is fabricating structural steel custom buildings. These complex projects present challenges in engineering, site access, tight timelines and coordination. They found themselves turning down jobs because manual fabrication was time consuming and prone to human error. FCC needed to fi nd a way to provide their customers with a higher quality product, more quickly and at a competitive price.
The Solution
Since they performed most fabrication shop operations manually, using tools like saws and grinders, FCC Construction realized that the value that PythonX technology could bring to the business. They knew purchasing a PythonX would vault their capabilities above their competitors. Their production time is now cut in half and their productivity, in terms of tonnage, has almost doubled.
The Product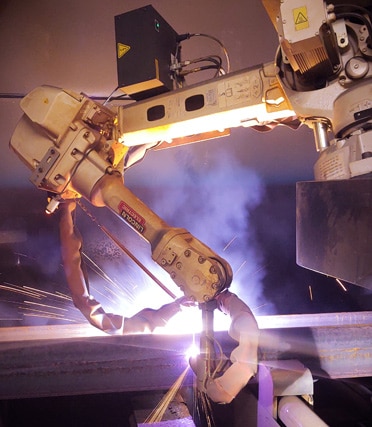 FCC Construction discovered the PythonX Structural years ago at a nearby tradeshow. FCC owner, Tim, was so impressed he took a leap of faith and purchased the PythonX shortly after. Four years later, the PythonX STRUCTURAL is better than ever and has already paid for itself. FCC construction now has its largest workforce ever, with over 100 employees that are needed to keep up with demand.
The Results