Best In Class Cut Quality And Accuracy
Poor hole quality and cut finish can lead to failed inspections, lost jobs, and a damaged reputation. But PythonX STRUCTURAL pioneered robotic plasma hole technology and has been producing the undisputed best bolt holes and cuts in the industry for many years. PythonX STRUCTURAL bolt holes have been lab-tested and are AISC/EN1090 compliant.
Bolt Holes
PythonX STRUCTURAL automatically tilts the cutting torch and uses a patented cutting process resulting in a perfectly straight through hole that is NEARLY TAPERLESS.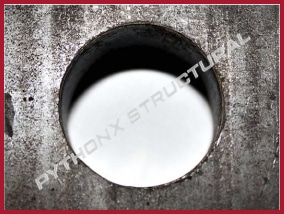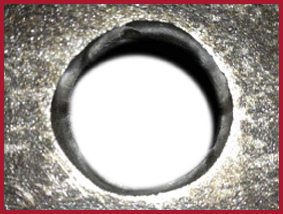 Slots
PythonX STRUCTURAL cuts slots and other shapes to the exact specified dimensions allowing for perfect fitup.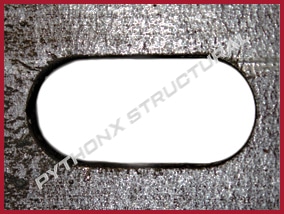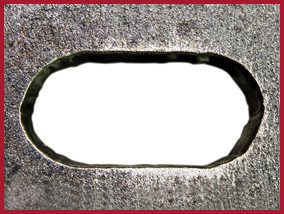 Copes
The PythonX STRUCTURAL copes are produced with a mirror like finish and a smooth corner radius. No touch-up is required.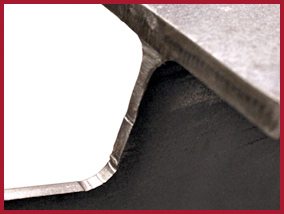 Notches
Notches, cutouts and flush cuts made by PythonX STRUCTURAL are smooth and do not require additional grinding or shaping. Their perfect fitup also results in less welding.