Ensuring Your Business Thrives, Day-by-Day, Year After Year
Everyday you push the limits to get jobs done on time and under budget. At Burlington Automation, we understand. That's why for over a decade, we have focused on developing the ideal solution for structural steel fabricators. The result:  over 380 PythonX STRUCTURAL systems processing steel around the globe. And more being added everyday.
Sure, there are imitators, but PythonX STRUCTURAL has proven time and again to be the most capable technology in the structural steel fabrication space. It ensures your business thrives by delivering consistent performance that  meets the challenges and time constraints of today's construction industry. It also ensures peace of mind through future-proof upgrades and a record of reliability that allows us to confidently offer the longest warranty in the industry.
As a division of Lincoln Electric, we are part of a world class manufacturing and automation leader that develops solutions to make our customers more productive and successful.  We invite you to visit our facility in Hamilton, Ontario Canada, to meet our team, and to enter a partnership that will help ensure your success for years to come.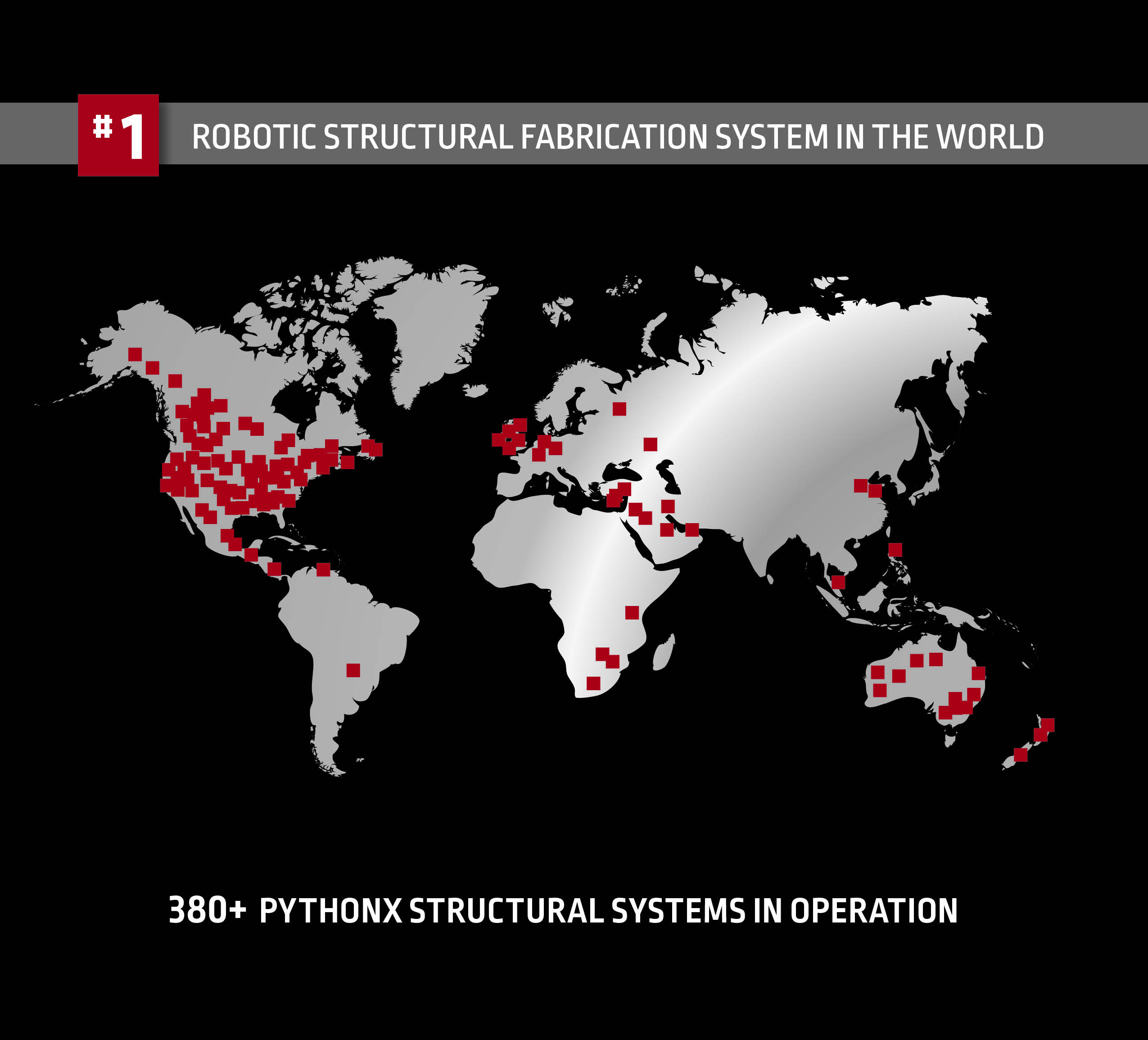 We installed the PythonX system in the summer of 2015 and it immediately began opening new doors for us.  With PythonX, we bid and get jobs that we never would have gone after in the past.

PythonX STRUCTURAL is highly standardized and much in demand so we always have machines in process. The result: we offer PythonX STRUCTURAL with 4 week delivery.  That matters when you bid or win a job where  PythonX STRUCTURAL can greatly improve your margins. And with only 5 days needed to install, you can be up and running within 6 weeks of order.
PythonX has eliminated multiple work stations, saving us massive amounts of space and streamlining our material handling. We have less material prep, fewer errors and QA is more efficient.