Be the Lowest Cost per Ton Producer
In Structural Steel Fabrication, the
Lowest Cost per Ton Producer
usually wins.
But, if you pay about the same as your competitor for steel and labor, how do you get to the lowest cost per ton?
You get LEAN.
PythonX STRUCTURAL is the lean machine that lets you do more with less:
Less Time per Piece
Less Material Handling
Less Inventory
Less Waiting
Less Waste
Less Space
Less Overhead
Less Programming
Less Errors
Less Scrap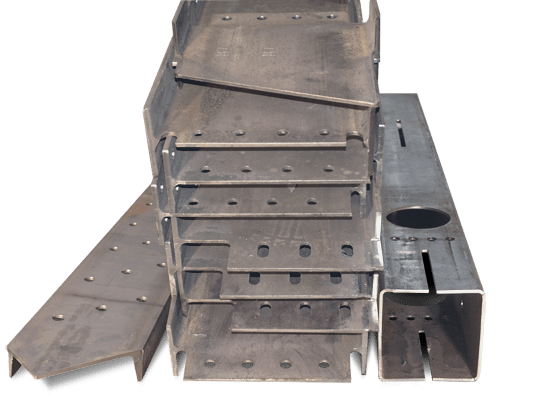 We've been able to pass along to our customers the savings of reduced time in the shop, so we're getting more jobs because we've been able to reduce our operating costs.

PythonX instantly automates the growing fabrication shop, providing a level of  CNC sophistication that would otherwise take years and millions of dollars to reach with traditional fabrication equipment. Smaller fabrication shops of 10,000 sq. ft. and 10 to 20 employees are now using PythonX as their foundation for growth.
PythonX has made us more competitive. We can take on larger projects having a smaller margin for error. And because errors are costly, it has increased our margins on these types of projects.